Welcome
نبذة عن المدارس
What Sets Us Apart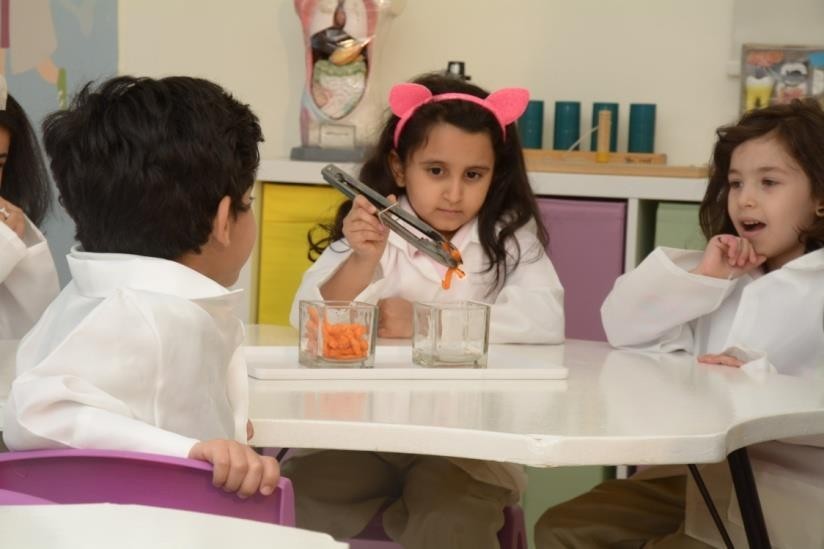 A qualified leadership that aspires to excellence and uniqueness. Our Schools' leadership motivates creativity and investing human capabilities, knowledge and potentials. It also seeks to achieve the educational goals of the Kingdom as envisioned in the Saudi Vision 2030 while preserving our Islamic values ​​that in order to make a generation capable of keeping abreast of the latest innovations and developments. Our Schools' leadership is eager to provide quality education to help make a productive, innovative, and knowledgeable generation that takes pride in its Islamic identity.
A wise and conscious management that strives to constantly develop and promote the educational process and teaching staff's performance. Our schools are equipped with qualified and trained educational cadres the earned official bodies' respect and the parents' trust.
Keeping pace with new developments and developing our educational staff so that they will be capable of supporting our students educationally to make a knowledgeable and innovative generation prepared to actively participate in developing our dear nation.
Constant pursuit of modern means to improve our performance so as to provide excellent educational services while preserving the Islamic values ​​and identity to build our students' personalities and to instill in them a deep sense of patriotism so that they will be in the future productive citizens who love their country.
Ensuring providing an inviting, safe and attractive school environment that promotes sound health concepts through sports activities at all levels (Preschool, Primary, Intermediated, and Secondary).
Ensuring implementation of quality standards and striving to keep pace with modern educational developments in order to meet the needs of our students; bring effective change; and to provide our nation with a qualified generation capable of facing life challenges armed with educational excellence, scientific research, thinking skills and creativity.
The Courses and Curricula adopted were selected according to scientific and systematic techniques to ensure achieving our educational objectives, while equipping our students with Islamic values, ideals and principles.
Making combined efforts to enhance and improve the educational process for our students, who are the main focus of our schools. Thus, Dar Al Uloom Schools work hard to develop students' scientific and educational skills.
Setting plans that aim at developing the human resources of Dar Al Uloom Schools by providing them with a number of training programs and courses so as to be able to carry out their responsibilities.
Our students received many scientific and creativity awards and won the top places in a number of local and international accredited contests. Dar Al Uloom Schools are keen to instill the spirit of achievement in our students.
Dar Al Uloom Schools continuously seek to develop different programs and projects aimed at discovering students' talents, skills, and potentials taking into account students' developmental characteristics which differ from one stage to another. The Schools strive to provide the necessary care for the talented students. These efforts are reflected in our students winning in these international events, where many of our students received awards and certificates.
We implant in our students the spirit of initiative, intellectual maturity, civilized behavior, talents development using modern scientific methods in an environment filled with cooperation, coordination and harmony designed to build strong citizens for our nation.