Welcome
نبذة عن المدارس
Educational Development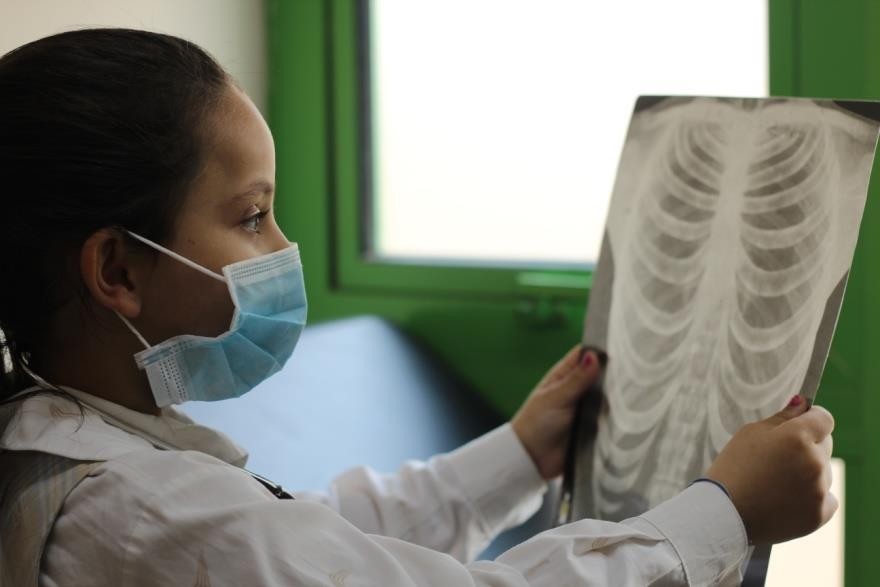 Development and innovative use of scientific and technical knowledge is a prerequisite nowadays to stay at the forefront of the constantly changing educational process.
Dar Al Uloom Schools have an educational leadership that takes upon itself achieving the desired educational goals. Therefore, we seek to identify the skills and the characteristics of the students at all stages. Our schools pay special attention to Educational Psychology; that is studying how people learn and retain knowledge to improve the learning process and promote educational success for all students.
Dar Al Uloom Schools' prime goal is to provide a comprehensive range of pedagogical and technological teaching tools and resources in order to ensure an exceptional learning experience for students in the classroom and beyond.
Our Educational Development efforts aim at achieving the following objectives:
Improving students' academic performance.
Achieving better results in terms of the educational process and education quality.
Enhancing team work and creating a collaborative culture.
Improving the efficiency of school administration.
Making the best use of available resources.
Embracing the belief that real change in school environment starts with hiring creative minds and giving them sufficient space for creativity and presenting their own ideas. We believe that the key to achieving comprehensive development and improving occupational performance is to keep high-potential employees engaged in the administrative process.
Dar Al Uloom Schools are distinguished from other schools by their objectives, tasks, roles, and systems which are all employed to ensure quality education and promote development of those involved in the educational process.
We believe that development cannot be achieved without giving our employees and staff real opportunity for professional growth, participation in decision-making and development efforts.
Accordingly, Dar Al Uloom Schools established an Educational Development Center that is managed by a highly experienced supervisory board that operates at different levels (i.e. the teachers, the students, the curriculum, and the activities).
The Teachers: The Center is concerned with training the teachers and developing their teaching methods and strategies. It is dedicated to the support of teaching excellence at Dar Al Uloom Schools through providing proper educational resources, curricula, toolkits, and online courses that offer engaging learning experiences. The Center offers our teachers numerous services, such as: applied lessons, workshops, sessions, seminars, lectures and training courses. This includes the teachers working at the school, Northern Area Office, and Riyadh Region.
The Students: the Center offers a range of services for students from all age groups. It holds enrichment programs that aim at raising talented students' creativity. It also offers Academic Support Programs that aim at improving students' academic achievement results (Qiyas Center).
Moreover, the Center is concerned with providing the curriculum in different forms using different methods, such as: scientific, cultural, sports and social activities that are designed to help the students thrive academically and prepare them to be responsible conscious parents and good citizens who have pride in their religion, their language and their country.
Our educational development efforts aim, in general, at improving and enhancing educational process's efficiency in order to achieve the desired educational goals and to cope with our constantly changing world and the new demands it presents.
Dar Al Uloom Schools is always eager to develop school management approaches and techniques – especially with relation to problem-solving and motivating employees – which certainly are reflected on students' personality.
 Dar Al Uloom Schools develop an effective school environment that nourishes innovation and creativity, which will positively reflect on the overall performance of the school. We pay special attention to encouraging teamwork to raise conscious generations capable of facing practical life challenges and help developing our country.
We develop workflow inside the school, our teaching methods as well as students' behavior and attitudes.
Changing our students' attitudes and positions so as to achieve success and excellence and comply with our Islamic values and faith.
Dealing with the students in accordance with their growth stages, and the psychological and physical changes they undergo.
Providing an appropriate school environment through well-planned use of financial resources, modern technical means, sources of information, and providing qualified human resources capable of coping with change and development.
Develop teaching practices and methods in line with modern developments.