Discovering and nourishing talents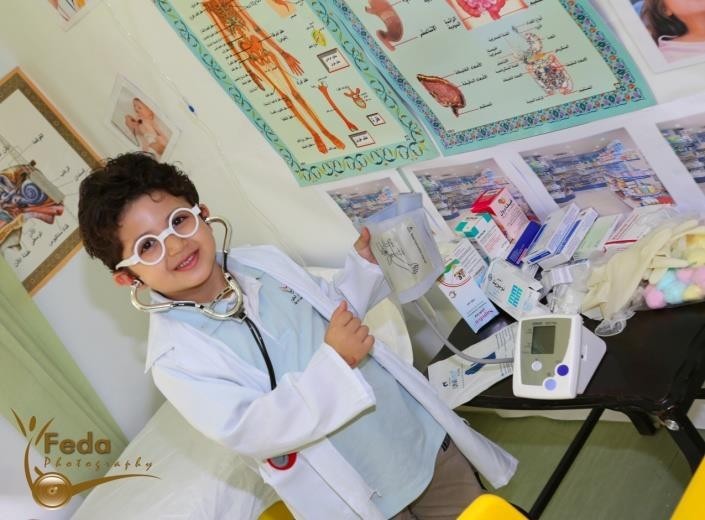 Mawhiba:
In order to achieve the highest standards of education quality, our schools made a partnership with King Abdulaziz & His Companions Foundation for Giftedness and Creativity (MAWHIBA) in 1431 AH. Since then, our schools became synonymous to creativity and excellence. They offer the students enriching partnership programs in science and mathematics which focus on developing thinking skills, research skills, innovation and invention skills. These programs qualify the students to participate in many local and international scientific competitions.
MAWHIBA also offers talented and distinguished students a unique opportunity to skip grades and accelerate their progress academically. We are all proud to nominate some of our talented students to receive scholarships in the most prestigious universities inside and outside the Kingdom.
The International Mathletics Website for Mathematics
The Mathletics.com website in Mathematics is the most commonly used website all over the world because of its comprehensive global electronic solutions that facilitate teaching mathematics. The website adopts a 'Learning through Entertainment' strategy. In addition, the website offers its subscribers a periodic follow-up of their mathematic skills in comparison to their peers at local and global level and rewards talented students by granting them internationally accredited certificates from Mathletics.
Recognizing the importance of integrating technology in education and developing and enhancing the different skills of our students – most importantly: mental computation, self-learning, perseverance and educational risk-taking, competitiveness, time management and learning pleasure. Our schools strive to keep up with modern educational means and create an untraditional educational environment. Therefore, they contacted with the institution governing the international Mathletics website in Britain and made an agreement with it to register our students who achieved academic excellence in mathematics in their website. These students and their parents were provided with the controls and standards that must be followed to reach advanced levels locally and internationally. Our schools conduct periodic follow-up of these students' achievements on the website through the Coordinator of MAWHIBA in Dar Al Uloom Schools, Ms. Najwan Sharawneh. read more