What Sets Us Apart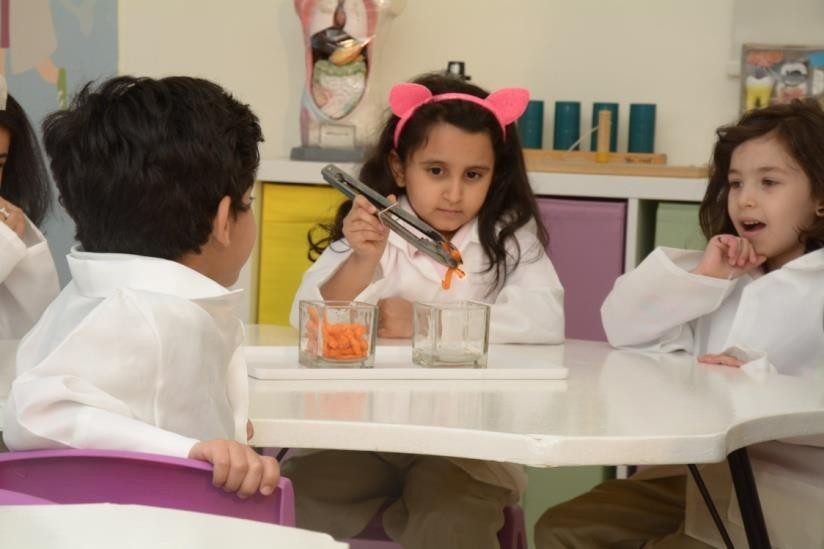 A qualified leadership that aspires to excellence and uniqueness. Our Schools' leadership motivates creativity and investing human capabilities, knowledge and potentials. It also seeks to achieve the educational goals of the Kingdom as envisioned in the Saudi Vision 2030 while preserving our Islamic values ​​that in order to make a generation capable of keeping abreast of the latest innovations and developments. Our Schools' leadership is eager to provide quality education to help make a productive, innovative, and knowledgeable generation that takes pride in its Islamic identity.
A wise and conscious management that strives to constantly develop and promote the educational process and teaching staff's performance. Our schools are equipped with qualified and trained educational cadres the earned official bodies' respect and the parents' trust.
Keeping pace with new developments and developing our educational staff so that they will be capable of supporting our students educationally to make a knowledgeable and innovative generation prepared to actively participate in developing our dear nation.
Constant pursuit of modern means to improve our performance so as to provide excellent educational services while preserving the Islamic values ​​and identity to build our students' personalities and to instill in them a deep sense of patriotism so that they will be in the future productive citizens who love their country.
Ensuring providing an inviting, safe and attractive school environment that promotes sound health concepts through sports activities at all levels (Preschool, Primary, Intermediated, and Secondary).