Welcome
نبذة عن المدارس
General Objectives of Dar Al Uloom Schools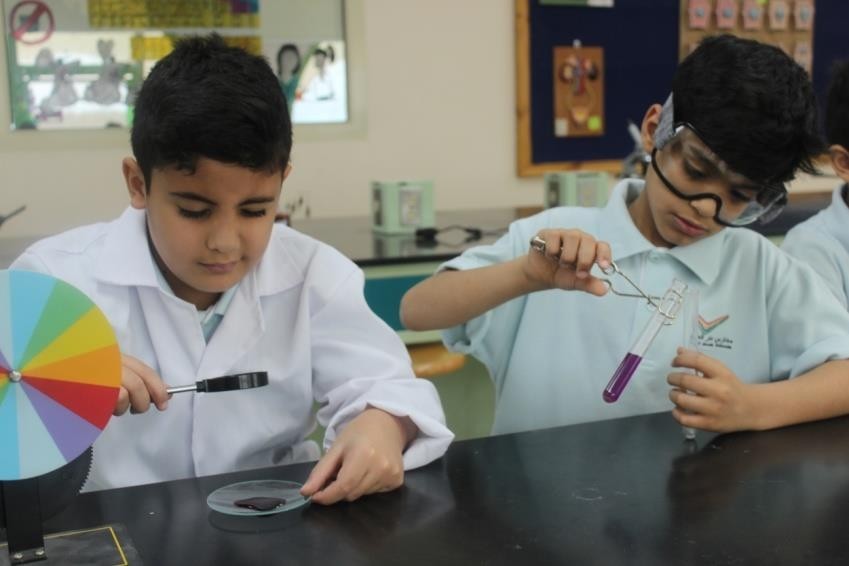 Dar Al Uloom Schools aim at:
Reinforcing Islamic values, ethics, and loyalty to family and society.
Offering an education that is consistent with Islamic values in terms of the curricula, the activities, and the study courses applied in an attempt to achieve their objectives.
Assisting in the efforts made for developing education in the Kingdom.
Accomplishing the general objectives of the Kingdom of Saudi Arabia's Educational Policy.
Encouraging the student to discover the facts, information and concepts of the curricula and to employ them in his/her life.
Expanding students' horizons by passing on to them the experiences of previous generations and encouraging them to think about their reality and their future.
Teaching the students so as to become fluent in both Arabic and English language.
Training the students on how to make reports, research, studies and projects in a scientific manner.
Providing an encouraging and inviting educational environment and employing modern technologies.
Developing students' capabilities and equipping them with the necessary practical and educational skills using modern technology to prepare them for occupying professions in the future in local and international institutions and to be up to the competition and creative as well.
Improving students' conversation and discussion skills and helping them develop scientific communication skills.
Building students' personality and guiding them to self-learn, discover and acquire knowledge.